Care Worker Job Description
Salary: Monday to Friday £7.80 / Saturday and Sunday £8.20
Reports to:
Supervisor/Care Co-Ordinator
Summary of Post
The role of a Care Worker has many aspects and this document sets out the principal functions of the job. Each task involved will vary from client to client and therefore this is only a guide of the type of work we carry out.
Job Description
All employees must adhere to the Company rules, policies and procedures that can be found in the Staff Handbook and the "Policies and Procedures" file. These are available to all staff and can be found in the office.
A Care Workers role is to carry out duties and tasks, therefore allowing our clients to live in their own homes in a safe and secure environment.
Duties
Care Workers need to be aware of our clients requirements at all times and communicate with not only the client, but other professional bodies, family and friends. The Care Worker has a duty of care to inform the office of any concerns or changes in the client's wellbeing.
Each client will have their own personal tasks, which may include cooking and/or preparing hot and cold meals and may even require assistance with feeding.
Light housework and laundry may be part of your duties as well as personal care. Care Workers will be made aware of the tasks that need to be undertaken before entering the client's home.
Care Workers should carry out the tasks required in a safe and professional manner, taking care with specific instructions, as well as adhering to the Company's own policies and procedures.
The Care Worker may be the only individuals our clients see on a daily basis and therefore it is the Care Workers responsibility to report all relevant information to the office. Care Workers are not responsible for informing family, friends or other professional bodies of changes. This will be actioned by the office and based on the information provided by the said Care Worker.
The role of a Care Worker requires a great deal of both physical and emotional responsibilities. The Care Worker must have a genuine caring nature to be suitable for this role. Equipment provided by Prestige Care & Support Ltd such as a uniform, identity badge and any other equipment required to carry out the role, is the sole responsibility of the Care Worker. The Care Worker must also ensure they always have a suitable supply of disposable aprons and gloves to carry out their role.
The supplying and upkeep of any equipment used i.e. wheelchairs, hoists etc. are not the responsibility of Prestige Care & Support Ltd or its employees, it is expected that any concerns/faults are raised by the Care Worker to the office.
Domiciliary Care requires Care Workers to travel from place to place. It is the Care Workers responsibility to have the ability to do this by means of car, public transport or walking.
All Care Workers will undertake an Induction which will cover all aspects of training required for the role by Prestige Care & Support Ltd. Training is ongoing and is required by all staff.
All staff will be required to apply for and achieve a satisfactory DBS check.
Job Specification
Essential
Genuine care for others
Good communication skills
Ability to understand what the role entails
Ability to follow instructions
Desirable
Experience in care provision
Own transport
Flexible availability
Key Competencies
To be able to attend all client calls
To understand the importance of such calls
To be able to cope with emergencies and difficult situations
To be able to communicate with other individuals
To be able to maintain a high standard of care provision
Tasks
(The role may involve some or all of the following and is not intended as a complete list of tasks. This is for Information purposes only)
Assist clients to get up and preparing them for their day
Washing, bathing, showering, oral care, grooming and dressing
Toileting, assisting with use of commode and emptying
Continence management
Using manual handling equipment as specified in the care plan
Working with other care professionals such as District Nurses, GPs, etc.
Assisting with prescribed medication
Assist clients to go to bed, including undressing and washing
Preparation of hot and cold meals and assistance with feeding
Light household duties
The making of beds and laundry
Shopping
To keep accurate and legible records of care visits.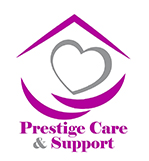 Believing and Achieving in Care