Personalised care services
Caring for our loved ones is something we all want to do, but there are times we need an extra pair of hands to help us out.
At times like those, Prestige Care & Support Ltd can provide the care services your family needs. Call us now for a free consultation.
Caring for
your loved ones
We provide care for
Dementia
Learning disabilities
Mental health conditions
Physical disabilities and sensory impairment
Personal care for adults
Prestige Care & Support Limited
CQC overall rating
Care services that you can rely on
Are you looking for a friendly and reliable care provider in Havering, give us a call on 01708 760727 and we can tailor make a care package to suit you and your needs.
Don't just listen to us
See what others had to say
Memory Walk for Alzheimers
The Prestige Care team took part in the Memory Walk for Alzheimer's on 17/09/2017.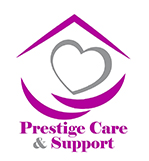 Believing and Achieving in Care